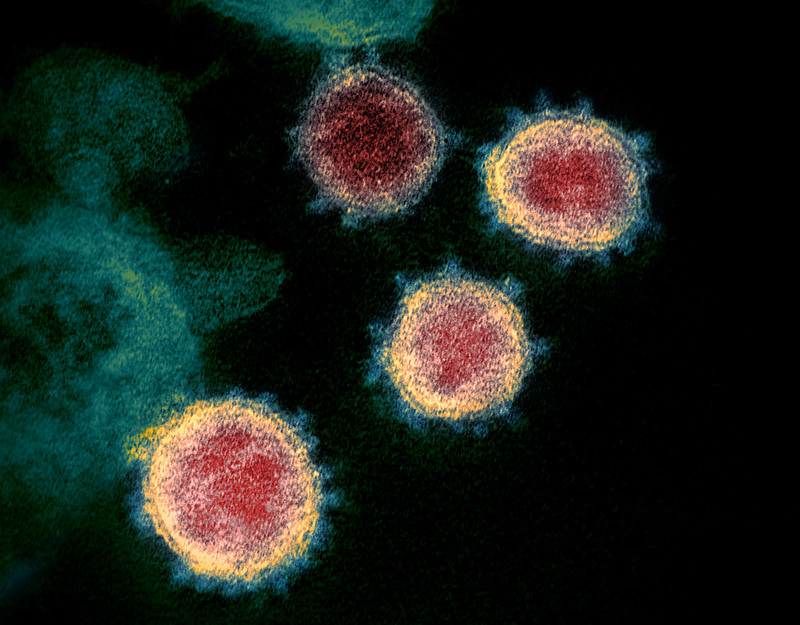 [Author's note: This post was written on the afternoon of Friday, March 13, 2020. The subject matter is rapidly changing, and the recommendations below may be out of date in a few days. Find the latest recommendations from the LA County Dept of Public Health and the Centers for Disease Control.]
What has changed in LA County since Wednesday?
A total of forty cases have been identified in LA County, with a handful of cases having no identified source of exposure. Today's press conference has updated guidance from the County Dept of Public Health including the following.
Avoid non-essential travel, public gatherings, and places where large groups of people congregate.
Event organizers postpone or cancel non-essential gatherings of 250 or more until at least the end of March.
Smaller events proceed only if the organizers can implement social distancing of 6 feet per person.
Limiting the gatherings of individuals who are at higher risk for severe illness from COVID-19 (people older than 65, pregnant women, and those with chronic illness) to no more than 10 people.
If you are mildly sick with a fever, stay home except to get medical care.
Individuals who are elderly, have underlying health conditions or pregnant should consider contacting their providers earlier when they are sick.
Note that the recommendation against non-essential travel was only for high-risk people earlier this week. Now it's for everyone. (Read all the recommendations by following the link above.)
I'm young and healthy and have a trip / concert / public event planned. Should I go? Why not?
Probably not. Note the recommendation against non-essential travel above. If you were infected with COVID-19 you would very likely survive (though there are lots of stories of young healthy people surviving after being on a ventilator in an ICU for a couple of weeks). But the goal of having you avoid groups isn't just about protecting you. It's about protecting the older sicker people around you. And it's also about slowing down how quickly the virus spreads. If everyone who is going to get sick gets it in March and April, there will not be enough ICU beds for everyone who needs one. If we can slow down the spread, the demand for critical care will stay below the supply. That's what people mean when they talk about flattening the curve.
I'm young and healthy and just developed a fever and cough. I don't feel too sick. Can I come to the office to get a test?
Tests are in pretty short supply. Definitely call your doctor to discuss your specific circumstances. But if you can take care of yourself at home and are not around people who might need hospitalization if they were sick, it's unlikely that a test result will change your care or the care of your loved ones. Stay home. Follow your doctor's instructions for self-quarantine. Call if you get worse.
Should I go to the ER if I need to be tested?
No. Go the ER if you have a medical emergency. In the case of coronavirus that means a fever and shortness of breath. Otherwise call or see your doctor.
Can I have Tamiflu to stockpile just in case? Can I have remdesivir to stockpile just in case?
Tamiflu works for influenza virus. It doesn't work for coronavirus. Remdesivir is an investigational intravenous medicine that may work for coronavirus. It is being used through a compassionate use protocol in very sick hospitalized patients. It's not available commercially. If you're asking this from home, you can't have it.
I got a fascinating email from Stanford Hospital with intriguing advice I haven't heard before. It has zero links to the sources of the information. It was forwarded to me by a friend and so I'm sending it to you.
The ton of circulating misinformation is reaching more people than the coronavirus. Since we're all obsessing about hand hygiene, now is a good time to remind ourselves about email hygiene. Don't forward content in emails without links to sources. It's always better to forward links to articles than the actual content. You and I don't know enough to know if an email contains legit content or bogus content. So it doesn't matter if you think the information seems reasonable. When you forward content without sources, you're infecting other brains with misinformation. When you send links, people can judge for themselves if the source is reliable. The fact that the content of the email says it's from a trusted expert doesn't mean anything. Take a minute to find that expert's website and send a link to that instead.
Aren't we all overreacting?
I don't think so. If in the next few months the ICUs don't fill up, heart attack and stroke patients are treated promptly, and everyone that needs a hospital bed gets one, then we all did our part. To the people who give up going to the theater and skip their crowded exercise class and never get sick, to the people who aren't counting COVID-19 cases and hospital beds every day, it might seem like we overreacted. But the alternative is the experience in Italy, where currently the number of patients exceed the capacity to care for them, care is being rationed, and doctors are burning out. If none of those things happen here, then we did it just right, even if lots of people think we overreacted.
I'm really scared.
I hear you. This is a big deal. And anxiety and the sense of helplessness can make it worse. The Wall Street Journal had a helpful article about managing anxiety about coronavirus. It has common sense advice like eat healthfully, get plenty of sleep, exercise, limit how frequently you check the news, and distract yourself with other activities. The Dept of Public Health also has some useful suggestions for coping with this. Talking to a psychologist or therapist might also help, and your doctor can refer you to one.
I've told you not to worry about anthrax and H1N1 and SARS. So I know you'll believe me when I tell you that COVID-19 deserves to be taken seriously. But we'll get through it.
Learn more:
News Release March 13, 2020 (County of Los Angeles Department of Public Health)
Flattening the Coronavirus Curve (New York Times, March 11)
Home Isolation Instructions for Novel Coronavirus-2019 (COVID-19) (Los Angeles County Dept of Public Health)
Remdesivir: A Possible Treatment for 2019 Novel Coronavirus (More@MedLetter, The Medical Letter blog)
That Widely Circulated List of COVID-19 Tips Is a Hoax (Los Angeles Times)
How to Manage Your Coronavirus Anxiety (Wall Street Journal)
Coping With Stress During Infectious Disease Outbreaks (LA Dept of Public Health)